2016 YARCRAFT 186 TFX
2016 MERCURY 200 XL PRO FS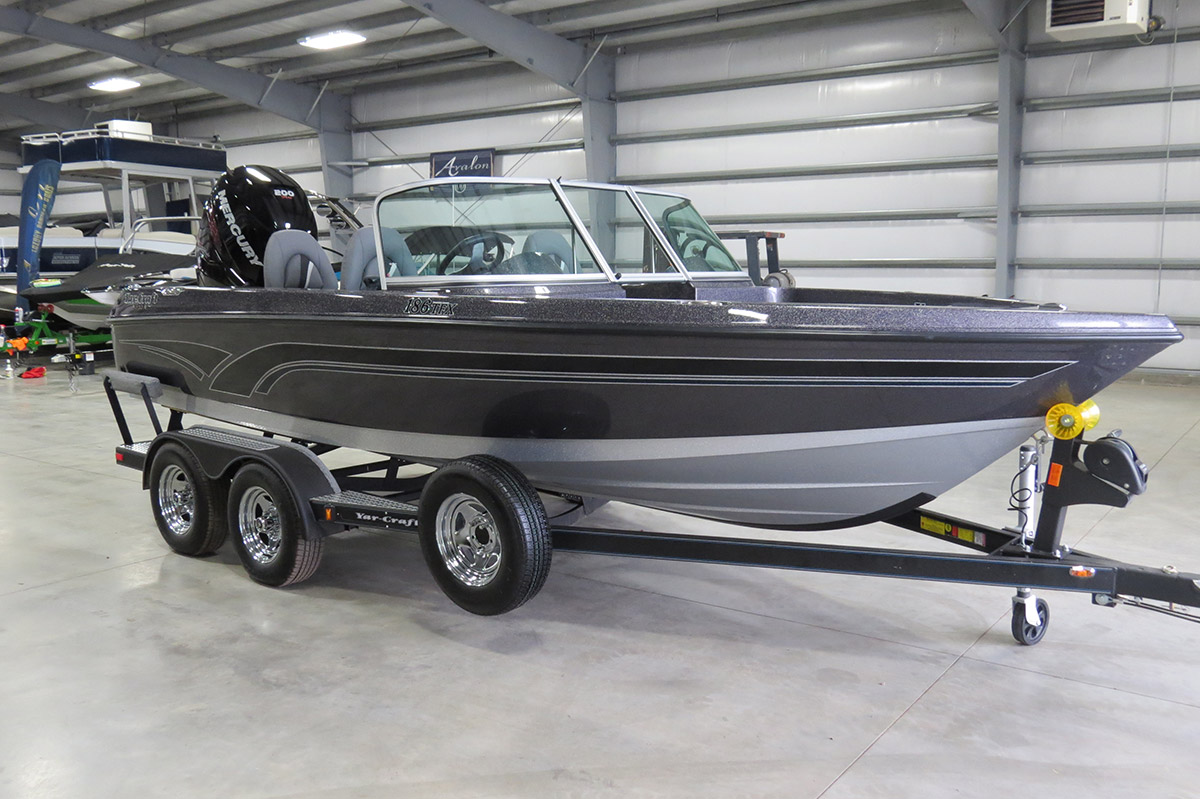 OPTIONS
EVA FLOOR FOAM
MERCURY SC 1000 GAUGES
LOWRANCE TRANDUCER
KICKER ENGINE FUEL PICK UP
OXYGENATOR
KEEL GUARD
THIS IS ONE REALLY NICE CATCH
$67,900
Meet the highs of summer head on in this 2016 Yarcraft 186 TFX powered with a 2016 MERCURY 200 XL PRO FS. With a hull design that's more than ready for rough water when it counts, this popular Yarcraft model is known as a better backtroller and smoother riding vessel than competitors.
POWER: 2016 MERCURY 200 XL PRO FS
SIZE (L/W/B):
18.5′
DEPTH:
24 in.
HULL TYPE:
Deep Vee
BEAM: 99"
DRY WEIGHT: 1,975 lbs
FUEL CAP:
29 gallon
MAX CAP:
6 persons or 1,150 lbs.